Why your CU should get involved
Credit unions are all about "people helping people". Join the Foundation, and credit unions from across the island of Ireland, and take part in the CU Challenge 2022. For over 30 years Irish credit unions have supported credit union development in low-income developing countries. Help us to continue our work and support credit union development to ensure more people have much needed access to secure savings and affordable loans. We know the benefits of having a credit union in our communities and workplaces. Support us to bring those benefits to those who need it most and help to empower them to improve their livelihoods.
To get involved, get your credit union team together, register individually online via this link. Your profile page will be created and automatically joined to your team page. And from the 10th – 19th of October get as many steps counted as you can.
The Challenge
Signing up: Register via this link
The Challenge: 4 countries | 10 days | 40 million steps
When: 10th – 19th October 2022.
Where: You can take your steps wherever you like, from your local park to your living room or even around the credit union office!
Who: Credit union staff and volunteers. This is a team event and each credit union should assign a dedicated team leader.
Fundraising: There's no minimum target, but we recommend each person in your team tries to raise at least €100. Or your team can work as a collective to fundraise together – see fundraising tips.
Your profile page: Your profile page is built for tracking steps and fundraising. It's also linked to your team page and will have a link so you can share it with friends and family.
Tracking your steps: Use a fitness app that allows you to track your steps. You can input your steps manually, or they can be synced automatically by connecting your fitness app to your profile page.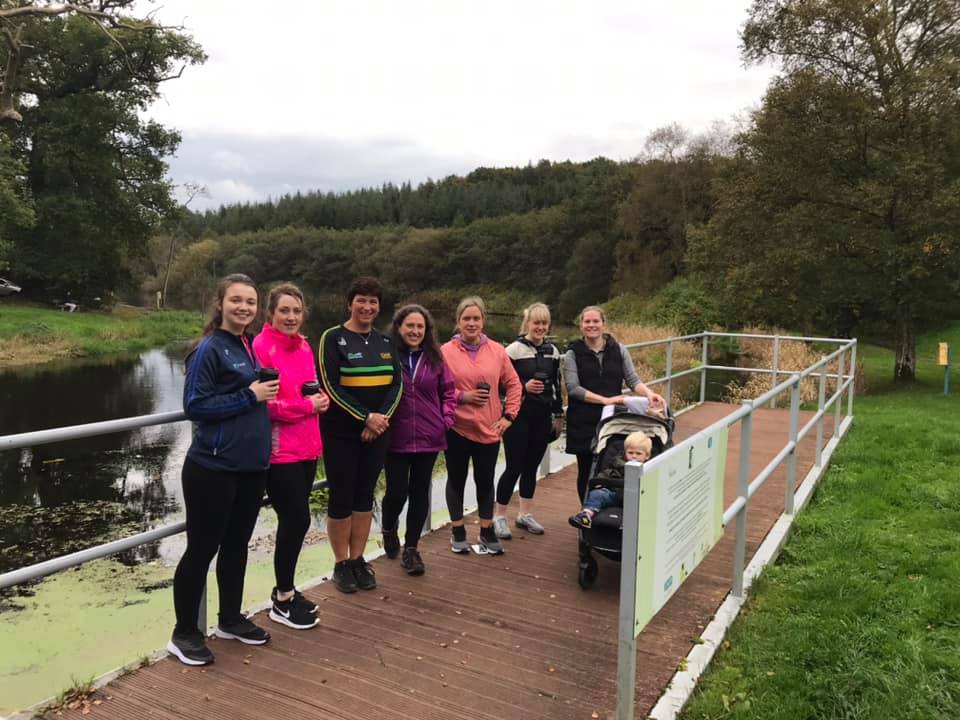 A look at last year's challenge: CU Step Up Challenge
2021
What last year's participants had to say…
"The 2021 Step Up challenge was a super event for Roscommon Credit Union to be involved with and we were thrilled to be awarded with our trophy for 3rd place. It was a testament to the staff and volunteer's commitment to the 'Stepping up for Sierra Leone' not to mention the competitive natures that were revealed during the process 😊 It also created a new sense of comradery outside of the office environment for all involved and was positively embraced to the end. We look forward to joining the 2022 CU challenge for the Foundation."

Bernie Moran: Roscommon Credit Union
"Last October, collectively we walked/ran 3.48 million steps in 10 days as part of the CU Step Up Challenge to raise funds for credit unions in Sierra Leone! The momentous effort from all the staff and volunteers resulted in us topping the National Leader Board… we're a competitive bunch when we get going."

Carrickmacross Credit Union
"We walked an impressive 2,724,893 steps over the ten days. The healthy competition spurred some participants on. Some staff members outdid themselves throughout this challenge."

Derry Credit Union
"The team at Athlone Credit Union really stepped up for this challenge completing 1,599,072 steps over the 10 days."

Athlone Credit Union
"Thank You! We had great fun taking part in the STEP-UP challenge to raise awareness and funds for the continued development of the credit union movement in Sierra Leone."

Enniscorthy Credit Union