Why your CU should get involved
Credit unions are all about "people helping people". Join the Foundation, and credit unions from across the island of Ireland, and take part in the CU Challenge 2023. For over 30 years Irish Credit Unions have supported credit union development in low-income developing countries. Help us to continue our work and support credit union development to ensure more people have much-needed access to secure savings and affordable loans, as a means to reducing poverty. We know the benefits of having a credit union in our communities and workplaces, your support of our work will help bring those same benefits to those who need it most. Together we can empower individuals, their families, and their communities.
The CU Challenge 2023
Signing up: Register via this link
The Challenge: 7 days | 32 counties | 100 credit unions
When: 10th – 16th October 2023.
Where: You can go the distance wherever you like, from your local park to your local pool or even around your credit union office!
Who: Credit Union staff and volunteers. This is a team event, and each credit union should assign a dedicated team leader.
Your profile page: Your profile page is built for tracking kms and fundraising. It's also linked to your credit union team page and it will have a link so you can share it with friends and family.
Tracking your km: Use a fitness app that allows you to track your kms. You can input your kms manually, or they can be synced automatically by connecting your fitness app to your profile page.
Fundraising: There's no minimum target, but we recommend each person in your team tries to raise at least €100. Or your team can work as a collective to fundraise together – see fundraising tips.
Share your journey: You can share your profile page via a link with your friends and family and on your social pages. Don't forget to share your journey using #CUChallenge23 #GoTheDistance.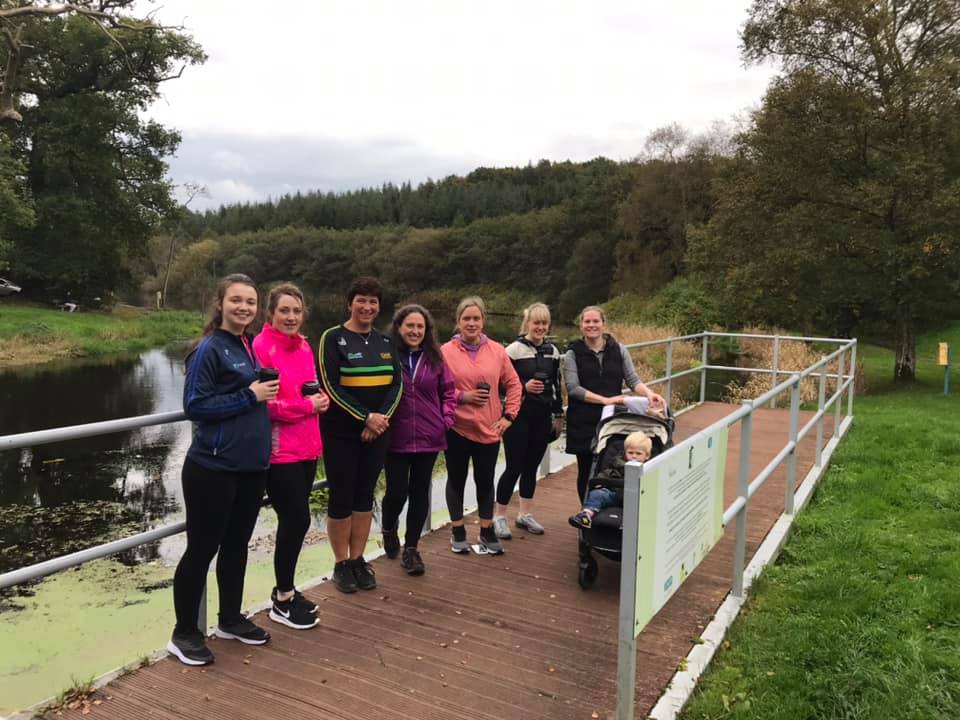 A look at last year's challenge…
What last year's participants had to say…
"Last year's challenge was an amazing experience not only for all in our credit union who enjoyed the competitive spirt but for me personally. The challenge was the push I needed to start working on my own health and fitness, walking every day to get my steps in helped me get more active and re-find my enjoyment in exercise and personal growth. In fact, I've walked every day since! I'm at my lightest and fittest in years. Last year Enniskillen Credit Union came 3rd and this year we are gunning for gold and helping to raise money for the fantastic work of the foundation." 

Stephen, Eniskillen Credit Union
"Over the past number of year's we have taken part in the CU Challenge. We came second overall last year which we are very proud of! We have found the Challenge to be a great team building experience packed with lots of fun and we have great conversations along the way. Our staff took on much more than just the Challenge itself as we used it as a tool to better our physical and mental health and well being. I would highly recommend taking part in the Challenge to all employees in the credit unions nationwide. Get involved and more importantly get those steps in!"

Declan, Roscommon Credit Union
"We look forward to participating in the CU Challenge every year; all the team got involved in "Stepping Up for Sierra Leone". Competition is fierce among the staff, but the challenge fosters a real sense of team bonding with lots of opportunities for team walks on our beautiful greenways to cover those kilometres. We look forward to joining the 2023 CU Challenge to raise awareness and funds for the continued development of the credit union movement in Sierra Leone."

 Claire, Athlone & Castlerea Credit Union
"Really looking forward to this year's Challenge. Last year was great fun getting to know my colleagues, getting out for some competitive fun and comparing our walks. It's a great excuse to get the pets, significant others and everyone else out for a walk out in the fresh air. I am really looking forward to it!" 

Patrick, Roscommon Credit Union