About the International Development Foundation
The Foundation was established by the Irish League of Credit Unions to share the Irish credit union experience and work with credit union movements internationally to ensure a collective aim – financial inclusion for people and communities everywhere.
The Foundation provides access to the knowledge, expertise and support required to develop credit unions and achieve financial inclusion in low-income developing countries.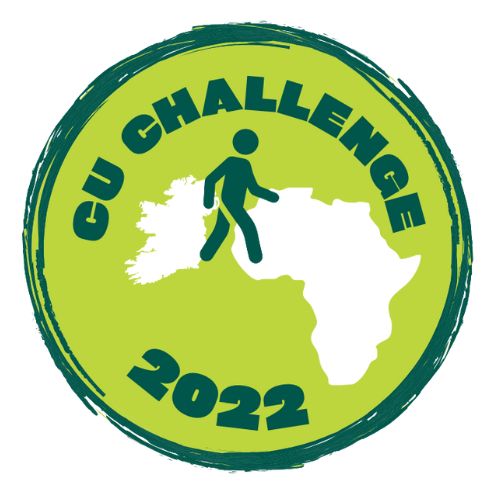 About the CU Challenge
2022
Join the Foundation as we 'virtually' walk from the island of Ireland to the Foundation's three core countries – The Gambia, Sierra Leone and Ethiopia.
We want staff and volunteers from credit unions all over Ireland to walk 40 million steps collectively and help us raise money for our work in these three countries. Check out our How to Fundraise page to see exciting ways your credit union can raise money and take on this challenge!
Together we are walking to build a path to enable independence and empower credit union members in the countries where we work.
Register below: Click the link below to join your credit union's team and be part of the CU Challenge

2022

.
Join your credit union team: Once you register, you will receive an email with a link to your profile page and it will be linked to your team's page.
Your profile page: Your profile page is built for tracking steps and fundraising. It's also linked to your team page and will have a link so you can share it with friends and family.
Tracking your steps: Simply connect your fitness app or phone to start tracking your steps. Or to input steps manually use a pedometer.
See here for tips on how you and your credit union team can raise funds.
Share your profile page to start fundraising: You'll find that link in the email that you received from iDonate when you registered or just click the share button on your profile page.
Get ready!: From the 10th of October, you can start tracking your steps. You can manually upload your steps to your profile page or you can automatically track your steps by syncing with a fitness tracker (see details on how to do this here).